Quadrature: Read quadrature-encoded signals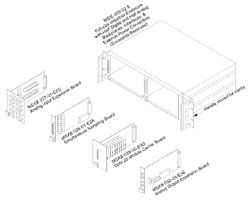 Sample Expansion
Add the capability to read quadrature-encoded signals – often used to measure the angular velocity and angular position of wheels, gears, and motors.
Include quadrature decoder boards in your data acquisition system and read these quadrature-encoded signals through the digital port of your data acquisition hardware board.
MSXB 050: Quadrature Decoder Boards
Contact us – our engineers will help you specify the parts for your unique application.