Your tools for using onboard intelligence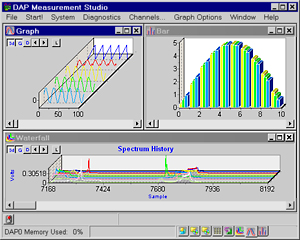 Software for Data Acquisition Processor systems runs on both the Data Acquisition Processor itself and on the host PC.
DAPL, the onboard operating system, provides all the commands you need to run data acquisition and control applications.
Software, including DAPstudio, third-party, or custom software, that runs on the host PC – under a choice of operating systems – acts as the user interface for the Data Acquisition Processor, and provides disk logging and graphing capabilities.
Select one of the three DAPtools software distribution package levels – Basic, Standard, or Professional – to obtain the combination of software required to implement your application.
An Overview shows how the pieces of software included in each package fit together to build a complete system.
DAPtools Basic: All you need – including drivers – to run your application. Download Now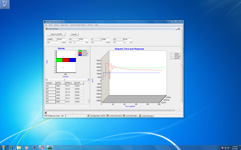 Each xDAP system, DAP board, or iDSC board purchased includes this package and all of these items.
DAPtools Standard: Your tools for PC-side application development
This package provides all of the items in DAPtools Basic, plus filter generation software and drivers for third-party software.
DAPtools Professional: Your tools for advanced development
This package provides all of the items in DAPtools Standard, plus a full license for DAPstudio development software, full network support, and software for custom development for experienced programmers.
Operating Systems
Data Acquisition Processor systems work with several PC operating systems. We currently support
Older software versions are available for legacy Windows systems.
Accel32 for Windows NT, Windows ME, Windows 98, and Windows 95 (legacy 32-bit)
If you have an existing application using a DAP board under 16-bit Windows or DOS, Accel32/DAPcell provides emulation support that may allow you to run your application under Windows 2000 – or newer – with a PCI DAP board. Contact our technical support engineers or our sales department for assistance.
3rd-Party Software
Data Acquisition Processors work with industry standard software. We currently support
Other 3rd-party software vendors offer support for Microstar Laboratories hardware.