Counter/Timer: When you need high-speed counters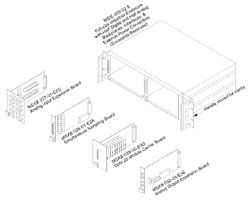 Sample Expansion
Include one of these boards to add counter/timer functionality to your DAP board.
Use Counter/Timer Boards for frequency counting, rotational speed (tachometer) measurement, and closed loop process control based on frequency criteria. Engine performance monitoring is a typical application.
MSXB 036: Counter/Timer Boards
Contact us – our engineers will help you specify the parts for your unique application.